20 December 2022
Motul lubricants to be available for teams across all race categories
Support for the highly anticipated endurance race complements Motul's continuous APAC, Southeast Asia growth
Announcement reinforces continued demand for Motul premium lubricants among discerning customers in the region
Motul Asia Pacific is proud to announce that Motul will be the official lubricant supplier for Sepang 12 Hours endurance race in 2023, to be held from March 16 – 18, 2023 at Sepang International Circuit in Malaysia.
Having a long and decorated history in motorsports, Motul lubricants have been a household name for endurance racing, providing unmatched performance and reliability at the top endurance races globally. At the Sepang 12 Hours, Motul lubricants will be available as the official lubricant supplier across all race categories, in one of the most gruelling endurance races known for its intense heat and humidity. This event serves as a showcase testing ground for Motul, placing its products through challenging Asian climate conditions to enable further improvements to its formulation.
The Sepang 12 Hours was last held in 2016, and its resumption in 2023 signals a surge in consumer interest in racing generally in Southeast Asia. The race has been decided to be run on a reduced format of 8 hours for this initial event to ensure it is more financially viable in the current conditions. The 5.5 km Sepang International Circuit presents a unique track layout, with a mix of long straights and a technical middle section, providing plenty of overtaking opportunities and making it an exciting location for the upcoming event.
Continued Growth In Asia Lubricant Market
Motul's support for the Sepang 12 Hours race also reflects its optimism in the lubricant market in Asia Pacific and Southeast Asia in particular. According to Mordor Intelligence, South East Asia is today on par with India as one of the most dynamic growth regions in the lubricants market. In this region of the world, Motul has been growing extremely fast in the past years through network expansion and leadership of its offer and intends to become a leader in the domain of premium fluids and associated services.
Motul's Commitment To Sustainability
Certainly, growth in this industry sector does not come at the expense of the environment. Motul is continuing its commitment towards advancing its business in a sustainable manner and believes that incorporating green practices into its core business is the way forward. For instance, Motul 300V features an organic base using non-fossil renewable materials, limiting the environmental impact and allowing Motul to lower its carbon footprint by 25% during the manufacturing process. As the motorsports industry evolves to shift its perspective towards its impact on the environment, Motul's partnership at events like the Sepang 12 Hours enables the brand to remain at the forefront of this change, while developing products to cater for the needs of its discerning customers.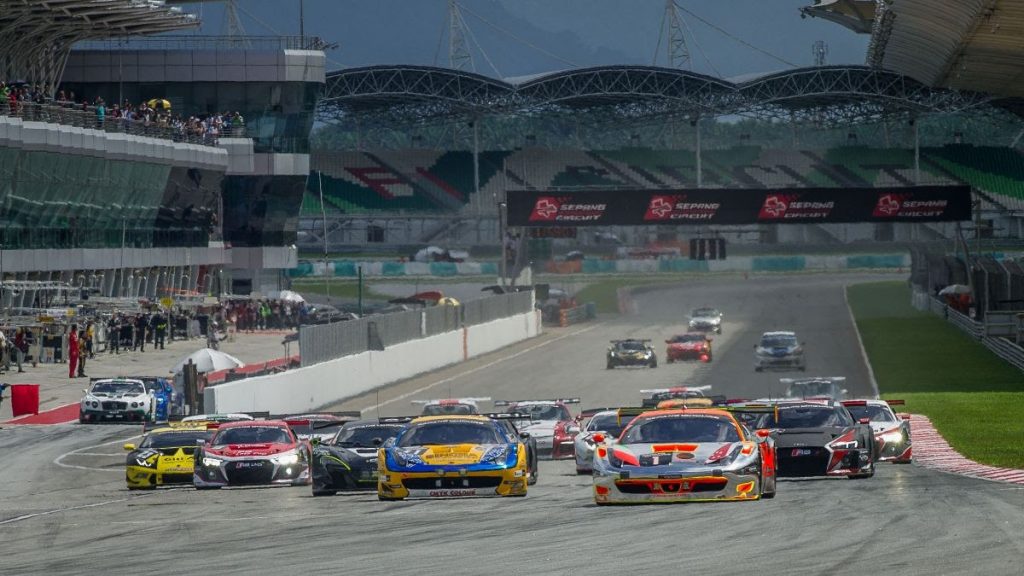 Lionel Dantiacq | Chief Executive Officer, Motul Asia Pacific 
 "Motul is delighted to be the Official Lubricant Partner for the Sepang 12 Hours. The return of this event is very special to us and we are committed towards supporting motorsport growth in Asia.  Motul has always been a leader in the premium lubricant market, and we believe this partnership is a great platform for us to showcase our product superiority – thanks to all the work we have done alongside the motorsport and automotive industries.  So, in many ways, the Sepang 12 Hours race will allow us to continue efforts to improve and refine our products for our discerning customers. I look forward to the upcoming Sepang 12 Hours and wish everyone all the best in their pursuits."
Davide de Gobbi | Owner and General Manager of Top Speed  "We are very happy to have Motul Asia Pacific join us as the Official Lubricant Partner for the return of the Sepang 12 Hours. As a leading performance brand, with a long and respected history in motorsport, we feel very lucky to have the company onboard knowing the competitors will have the best products available to them."